Recent Posts
Bánh mì inspired sandwich, with quick pickles, sous-vide steelhead, steelhead deep fried crunchy skin, and @jimmyjohns "day old" bread.
Not sure this is what @FoodSaver had in mind for "marinade" mode and the canning lid, but it's awesome for quick pickles.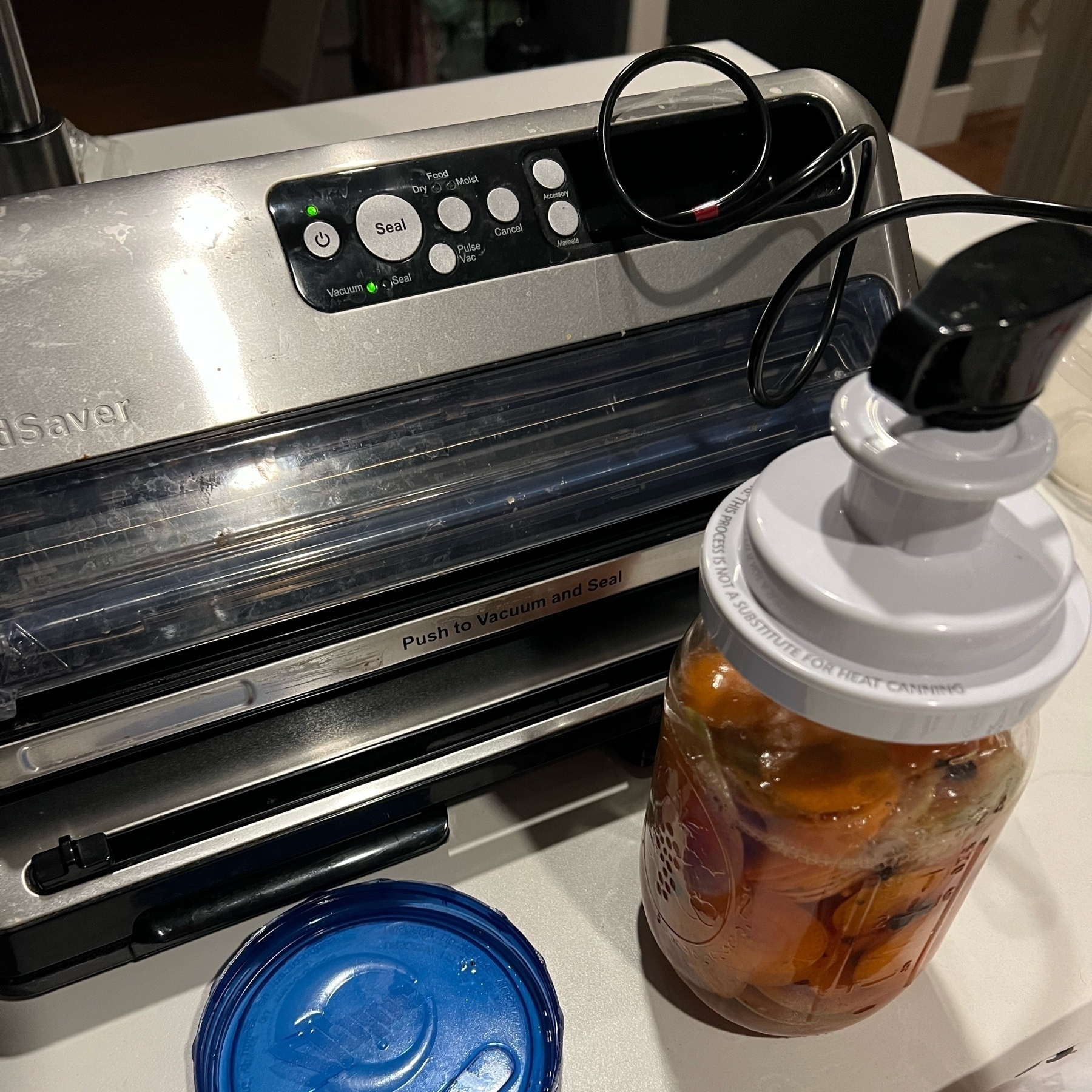 If you love music, specially Prog Rock, and even more if you love Rush, you should think about buying a ticket to this: cdelgado.url.lol/geddyleem… if you win it, and don't like it, I'll gladly pay shipping and give it a good home.
So much for someone's New Year's resolution. Stay classy #portland
Tamago Gohan made with saffron and a mix of 3/4 Colombian rice and 1/4 short grain rice, Mung bean crunchies, soy sauce, and an egg from one of my chickens. Simple food is best food. #food #homeCooking #simpleIsGreat
Farm cat #ford #cat #farmCat #f150
TIL about open -n on Mac, and my life is changed. It's close to the day I learned about caffeinate. #mac #cli #gameChanger
Sometimes you must believe in crystals. I'm ok believing in tartaric acid. #wine #crystals #delicious
After much fighting and cursing here's my first draft for C/2022 E3 (The Green Comet). Turns out tracking a comet is not an easy task. I'll try to get better images next time it comes around. ;)
From left to right, Mt Hoood, Mt Saint Hellens, and Mt Adams. #panorama #clearDay